In his exclusive column for CaughtOffside, former Liverpool attacker Stan Collymore discusses some of football's biggest talking points, including Arsenal's title charge, why Spurs should sack Antonio Conte immediately, Casemiro's controversial red card against Southampton and Chris Wood's disappointing start to life at Nottingham Forest, plus much more.
——————————————————————————–
Arsenal are cruising to the title…
My worry with Man United and Liverpool is that they're both looking really leggy at a time when they're looking to get into the top four and compete on multiple fronts. The only team I saw performing anywhere close to their best last weekend was Arsenal.
Leandro Trossard, who already has five assists, was absolutely excellent against Fulham. Gabriel Jesus also returned from his long-term injury so those two things alone were two huge positives for Arsenal.
I have to admit, I have been very critical of Mikel Arteta in the past, but he's managing the squad and their minutes very well. I thought the title race would hot up but Arsenal still don't look to be in any danger.
There's still a long way to go and everything could still change, but the point I'm making is that the freshness of the Gunners' play is a joy to watch. When you compare how they're performing to Man United and Liverpool, who both looked very jaded last time out, it makes you wonder if this season could not only be an unexpected title for Arsenal but if they could actually win it at a canter.
Casemiro red was unfortunate but probably justified…
I think Casemiro's sending-off against Southampton on Sunday was a slightly harsh one but I do understand why Anthony Taylor gave him a red card.
READ MORE: Exclusive: Fabrizio Romano praises "smart" Arsenal transfer deal after record-breaking performance
The Brazilian came in at such a high pace with his studs up. When you do that you've got to be really, really careful, so although I agree that we want and need more physicality in the game, there still needs to be a line and unfortunately for Casemiro, there is a strong case to suggest he crossed it with his tackle on Alcaraz on the weekend.
What is the point of keeping Antonio Conte around when it's obvious he's going?
Just sack him now. I know Spurs beat Nottingham Forest 3-1 at home on the weekend, but let's be fair, it wasn't a shock result. Forest were never going to go to the Tottenham Hotspur Stadium and get a win. They have the worst away record in the league and have conceded the most goals, so there are no surprises there.
But when it comes to Antonio Conte, what's the point of seeing this out until the summer? It's very obvious he doesn't really want to be there and it doesn't appear the club want him there because if they did, they'd be doing all they can to extend his contract, and they're not, so that tells you all you need to know.
There's a bad mood around Spurs that doesn't seem to be lifting. I think they need a manager with fresher ideas. Someone who has a personality that is centred around hope, unlike their last two or three managers. Conte and Jose Mourinho are both very similar characters and I just don't think it fits the Spurs philosophy.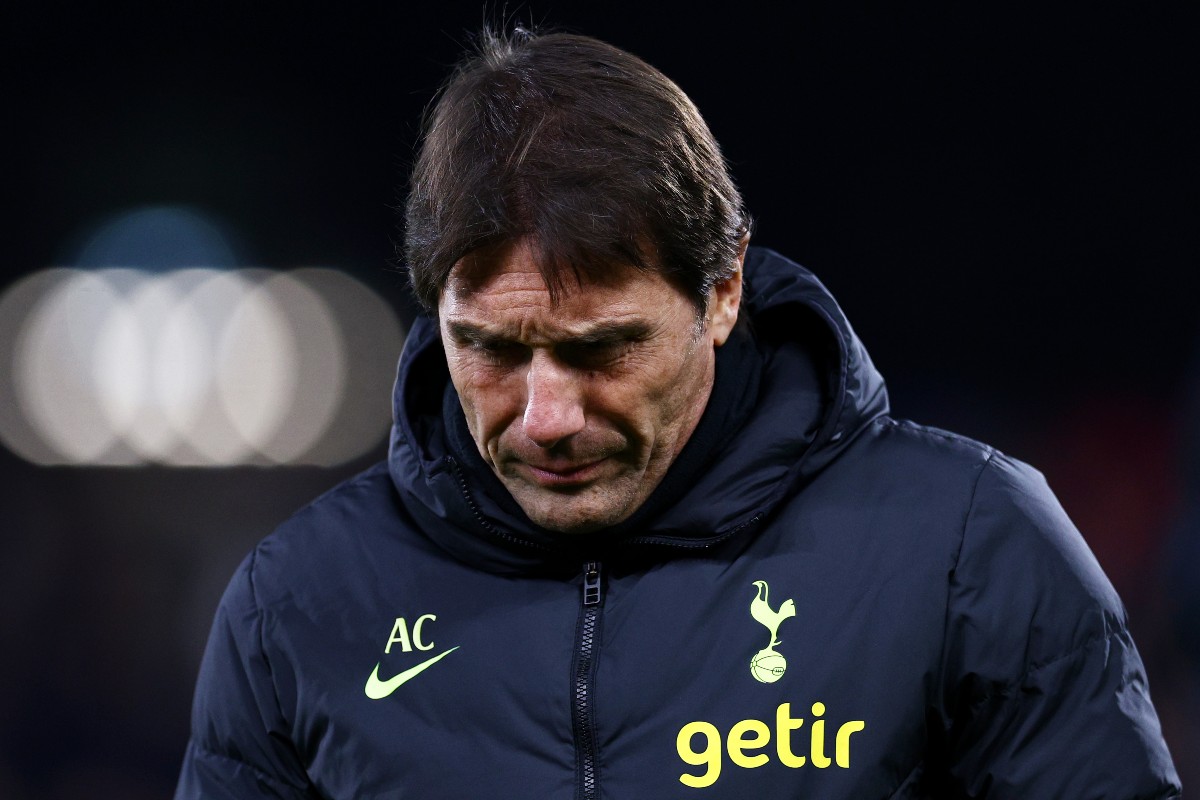 The fans need someone they can relate to, not an authoritarian who has a "my way or the highway" kind of attitude. If I were Daniel Levy, I'd certainly be taking a look at Thomas Frank at Brentford. I've spoken about Brighton's Roberto De Zerbi in the past but my thoughts on why he should stay at the AMEX are the same – he shouldn't look to jump ship too quickly. He has a solid foundation at Brighton, so he should stay put and take advantage of the club's stability and use it to really master his craft.
But as for Frank, I think he's ready for the step up. He's a calming, progressive influence who looks to build for the future while making good players even better. Obviously, as I've said multiple times too, I'm in favour of a return for Mauricio Pochettino as well. So either of those two should come in and take over from Conte, and why not now? – To me, it's obvious Conte won't be there next season so why not get the next man in now and have a couple of months to integrate before pre-season?
Graham Potter has found a surprising Chelsea ally…
I'm delighted that Chelsea's last couple of results have gone in Graham Potter's favour – he deserves some success after how hard things have been.
Judging by how close they look, it seems Ben Chilwell has emerged as one of Potter's most trusted allies in the dressing room.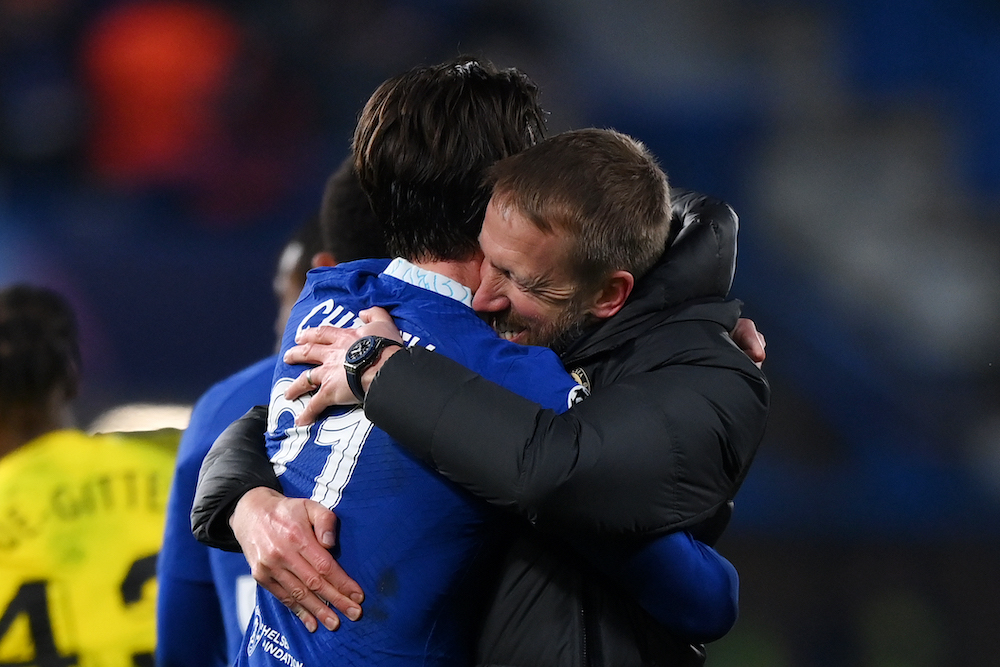 I think Chilwell is a good enough professional to be able to command a certain level of respect from the experienced players in the squad, the new arrivals and the youngsters, so I expect him to be a crucial figure in Potter's tenure at Stamford Bridge. The way they embrace each other after a good result and performance tells me that they have a really strong relationship too, and that is vital to a manager who is trying to build a competitive squad.
Chris Wood must do more…
I watched Chris Wood play against Everton last week and I was really disappointed. The rules of the game have been tweaked in favour of centre forwards – they're encouraged to hold the ball up with their back to the goal before turning and running, so there's an obvious need for players with strong physicality but I haven't seen any of that from Wood at Forest so far.
He really has to do more if he's to convince the club to sign him permanently because if they don't, I don't know what will be next for him because I can't see a way back for him at St James' Park.