KISSIMMEE, Fla. — Vanessa Viana gushed with excitement Tuesday as she flipped through an album of photos of her son and family while she sat across the street from where Jair Bolsonaro, the former president of Brazil, has been staying.
Her hope was that she'd get to show them to Bolsonaro, who recently left office and is blamed for setting off violent protests in Brazil with his insistence that the presidential election was rigged.
Viana, 45, said she hoped the former president would sign one photo of her son as an infant.
"It's like a dream," the Orlando resident said about Bolsonaro's presence in Florida. The former far-right president remains hospitalized at a private hospital in Celebration, Fla., but hospital officials have not provided information on his status.
Whether or not he is out in public, Bolsonaro has brought focus on a global political divide to an area that is home to "The Happiest Place in the World," as nearby Disney World is often called.
He's also become part of the itinerary for those making the trip to Disney.
Julia Sosa, 29, stopped by the home where Bolsonaro has been staying before heading to the Magic Kingdom. Her husband pushed a stroller with their child and the two parents wore brilliant yellow jerseys with green trim, the colors of the Brazilian flag often worn by Bolsonaro supporters, and a small Brazil emblem.
"I think [the election] was stolen because he's very loved. Here you can see nobody curses him as genocidal, nobody curses him as a thief, because that's not who he is. He is the best president of Brazil," said Sosa, who was vacationing from Brazil.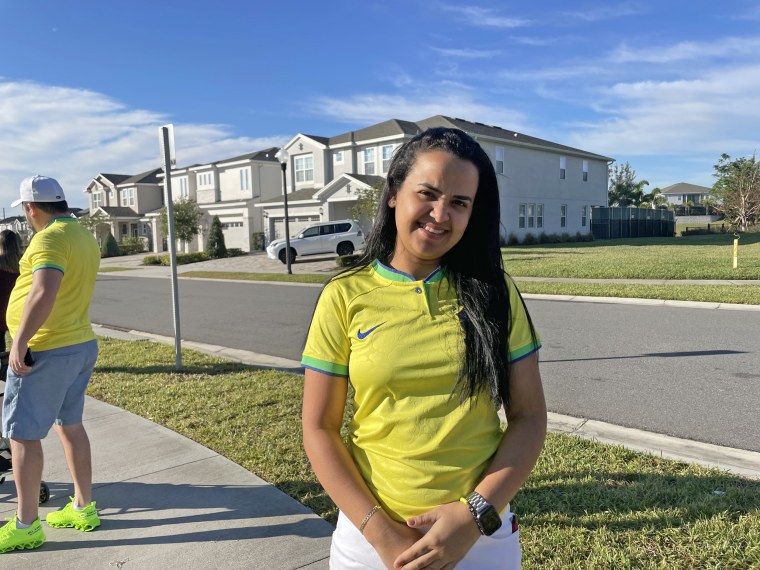 Bolsonaro's presence in the U.S. has triggered calls for his extradition and condemnation from President Joe Biden.
But in this part of Central Florida, there is significant sympathy for Bolsonaro and anger at President Luiz Inácio Lula da Silva, who was inaugurated Jan. 1., said Arthur Ticianeli, 25, a waiter at Eskina, a Brazilian restaurant in Kissimmee.
Critics have blamed Bolsonaro for fomenting a Jan. 6-like attack in Brazil's capital by claiming the election was rigged for months before the election. Lula has cracked down hard on the violence, with police estimating they have detained some 1,500 people in connection with the insurrection.
Bolsonaro's son, Sen. Flavio Bolsonaro, denied on Tuesday that the former president was responsible for the riots.
"Since the election result he's been silent, licking his wounds, virtually incommunicado," he said in a session in the Brazilian Senate.
Herbert DaRocha, 64, said he came to the U.S. 28 years ago after there was a kidnapping in his family in Brazil. The owner of a supermarket with Brazilian products, he also hoped for a glimpse of Bolsonaro. He called Lula a liar, someone he fears.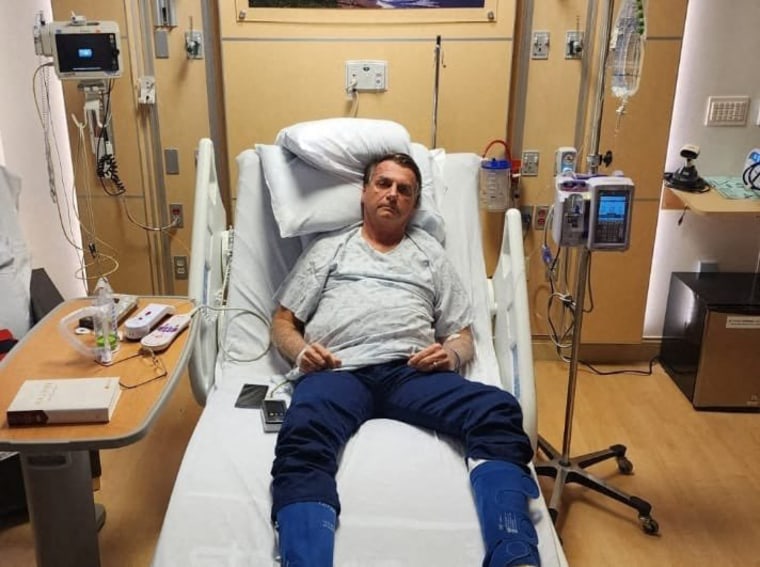 "He is against the family, against the rights, against the families. He's satanic. That man has a pact with the devil. You understand? So that's why we don't like Lula, because he wants to bring communism to Brazil," DaRocha said.
A man who would only give his name as Neto because he feared retaliation against his family in Brazil, alleged that his vote had been stolen. He said he looked up the equivalent of his Social Security number in Brazil and found it had been used.
He drove 3 1/2 hours from Fort Lauderdale to try to get a selfie with Bolsonaro. He said no one supports the violent riots in Brazil's government buildings or the damage done in the buildings.
But he blamed leftist infiltrators for driving the protests and causing the damage. Similar comments were made after the Jan. 6 attacks on the U.S. Capitol by some far right conservatives who blamed "antifa," a conspiracy theory that has been debunked.
Neto said the Jan. 6 attacks had nothing to do with what happened in Brazil. The Jan. 6 attacks, he said, are wrong. "I'm a Republican but you don't damage the property, that's the property of the American people," he said.
The Bolsonaro supporters said his critics are forgetting that Lula had been jailed for corruption scandals. He was jailed on a corruption and money laundering conviction in 2018 but the convictions were later overturned by Brazil's Supreme Court.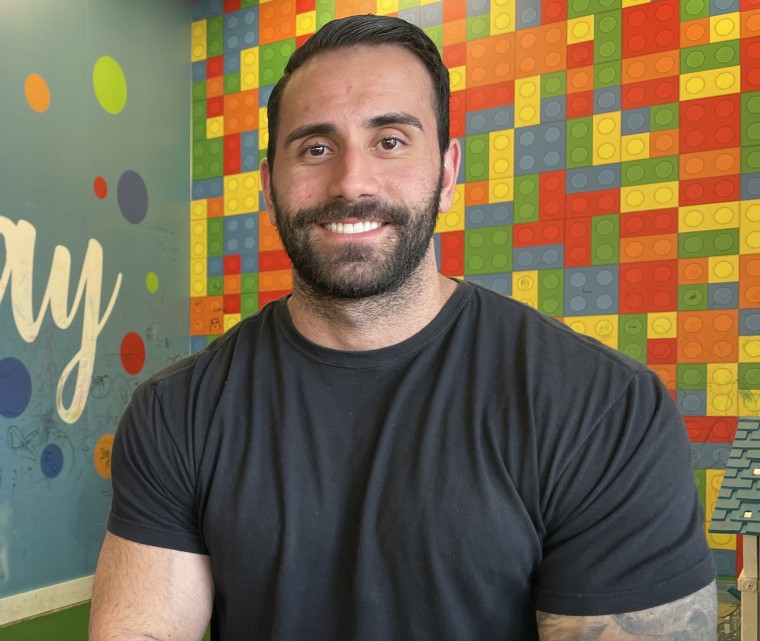 "President Lula is a bandit. He was in jail … He spent a lot of time there," said Ticianeli. "That a person who has been in jail is president again? Everyone knows that this is very bad for the country."
Ticianeli also said the violence in the Sunday attacks in the capital was carried out by supporters of Lula.
At times in the resort community Tuesday, journalists outnumbered the Bolsonaro tourists. Security guards sat in the driveway of the two-story home that like every other home in the community is a gray-colored Craftsman style home. The community has a small park and gazebo within it and tennis court, along with security.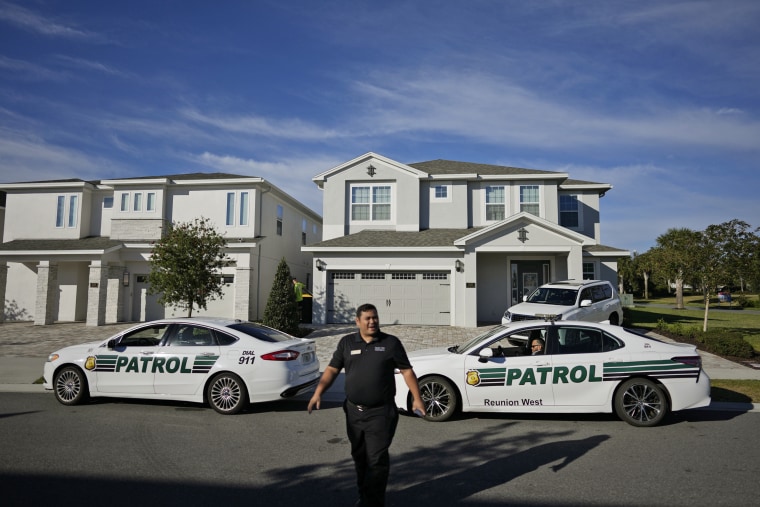 Florida is home to the largest numbers of Brazilians in the country with 1 in 5 living in the state in 2021, the last year for which Census estimates are available, according to the Migration Policy Institute.
That year, 751,000 Brazilian immigrants or U.S.-born people of Brazilian ancestry lived in the U.S. Out of that number, 163,000 lived in Florida, according to the Pew Research Center.
Near noon Tuesday, Viana had to move on, without her glimpse of Bolsonaro.
"Bolsonaro believed in God," she said. "This is the best thing we had in Brazil."
Suzanne Gamboa reported from Kissimmee, Florida and Isabela Espadas Barros Leal reported from New York.